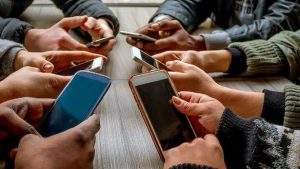 People spend an average of four hours per day using apps on their smartphones. While mobile app users seek streamlined interactions and expect immediate results or UX that takes into account the primary mobile user and the habits they've built over the last 10 years.
The most frequently-used apps are the ones that simplify our lives and your website MUST do the same. According to Josh Clark, author of Tapworthy: Designing Great iPhone Apps, we tend to be in at least one of the following three modes when our mobile devices:
Micro tasking in short, intense bursts of focused activity, like checking a balance or conducting a search;
Orienting ourselves to a location, looking for directions or attractions near us; or
Filling time, scrolling news and social feeds while between tasks, in transit, or waiting.
In these 'micro-moments,' mobile users are goal-oriented and have limited time and bandwidth. They seek streamlined interactions and expect immediate results.
UX is an essential aspect of any product strategy, but mobile app UX has some specific considerations, like space constraints and context awareness, for designing an experience that's optimized to meet people where they are.
What is a mobile app UX?
Mobile app UX is the end-to-end experience and set of interactions users have with an app on handheld devices, including smartphones, tablets, and wearables.
Note: the more general term 'mobile UX' refers to both app and website design, and is often used interchangeably between the two.
To clarify, UX and UI design work hand-in-hand in any design process. UX is concerned with experience: the holistic journey of touchpoints in a product's design. UI is concerned with interface: the design language and system of elements with which a user interacts.
Why should you be thinking about mobile app UX (if you aren't already)
For starters, almost three-quarters of internet users will access the web solely via their smartphones by 2025, equivalent to nearly 3.7 billion people. And those users have high expectations of mobile experiences when it comes to speed, ease of use, and delight.
For product pages, coherence is key to local market domination. Every dot, stroke, and letter on the product page should guide visitors closer to sales. And it's not easy, especially because most shoppers have a short attention span.
To maintain a user's attention and loyalty, the UX of your mobile app must constantly prove its value. You should always look to simplify users' lives, create more contextual experiences, or simply offer moments of delightful distraction.
Now ask yourself, "does your website function like any of the popular apps you use everyday on your phone?" If the anwser is no, you're postioning yourself to be put out of business by a competior who gets it, then make the nesscaerity adjustment quickly. Times have changed and you must keep up.
Leraners shall inhert the earth…Good luck.